Business Coaching
Our Business Coaching division was established In 2001, when we realised that with our years of experience in running our own businesses and working with others in business, that we could be of helpful assistance and support to others.
Formal training through various programs supports us further in being better business coaches:
Life and Business Coach training through Results Coaching Systems (

www.resultslifecoaching.com.au

)

Cert IV in FrontLine Management

'Winning Women' Business Coaching Program
As a partner of "The Coach Collective" and member of the designing team for the A4 Life and Business Plan coaching programs, The 'Your Lifestyle' team has a wealth of knowledge with diverse life experiences that offers a warm, creative and pragmatic approach to best assist and enable great results for our clients.
The Coach Collective
The Coach Collective was established in 2002 as a partnership of coaches who provide business and life coaching for small groups and individuals.
Our clients include:
Owners of small, medium and large sized business
Home based business and work from home mums
Professionals and executives
Our services include:
Group coaching sessions suitable for the individual in business or a business and their team
One on one personal and business coaching via phone or face to face
Our products include:
The A4 Business Plan Coaching Session
The A4 Life Plan Coaching Session
The Power up your Life Coaching Series (6 Sessions)
The Boost your Business Coaching Series (6 Sessions)
Contact us for more information about our Group Coaching Sessions.
Business Coaches
Mary Ryan - Eight Carat Coaching
Mary started her career as an education professional before taking her skills of organization, presentation and planning to the business world where she grew and developed other careers in diverse industries including textiles, financial planning and insurance, retail and hospitality. These include extensive experience in management roles from State Sales Manager to manager of her own small business.
Mary has moved comfortably from the position of self-employment to employee and back again and with the new decade moved into the personal development arena where she has finally found her niche with business and personal lifestyle coaching.
After taking formal coach training with Results Coaching Systems, Mary has coached professional people (e.g. solicitors, teachers) executives (e.g. general managers of small and medium to large companies) small business owners
(e.g. consultancies, manufacturers) and individuals with personal lifestyle goals. Mary was handpicked to work on the Business Women's Coaching Program as a workshop presenter and coach.
On a personal note Mary supports her love of active adventure and animals by working at RSPCA in her "spare" time. For fun she and her partner foster kittens until they are ready for adoption.
Mary has always been an independent thinker who has been prepared to take chances, has at times fallen flat on her face but hasn't shied away from a challenge. With her breadth of life and business experience and her natural sincerity, she makes the difference between things staying the same and things getting better.
Accreditations:
Mary completed her formal coach training with Results Coaching Systems and has achieved international accreditation as a coach from the International Coach Federation, is on the executive of the Brisbane Chapter of the International Coaching Federation, has a Certificate IV in Workplace Training and Assessment and is an active member of Leads Business Clubs, Nexus Business Forum and Toastmasters.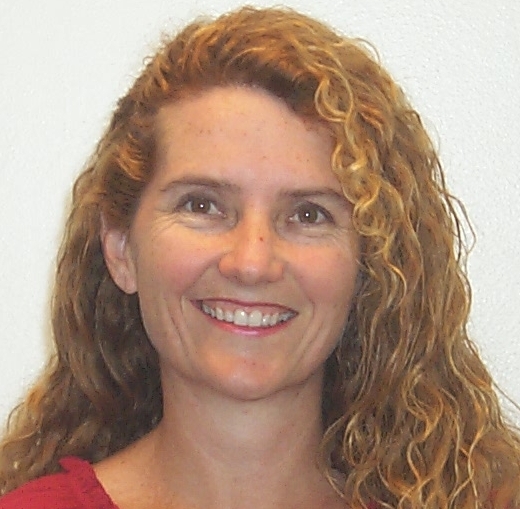 Andrea - Your Lifestyle
Andrea has been in business since the mid 80's and credits much of her interest, enthusiasm and business acumen to her entrepreneurial parents who actively encouraged her as a child to be involved in their business activities. The skills and knowledge that Andrea gained from working in the family business has proved to be invaluable.
In early 1999, Andrea immigrated from South Africa with her husband and their two children, where together they rose to the challenge of 'starting over'. During their 'settling in' period she took on her first real job as the financial controller for a national corporate company where she learned how bigger businesses operate.
Her community involvement has included fund raising for victims of crime and creating opportunities for unrecognised artists to showcase their talents. She is a founding member of the Australian Life Coaching Society and worked with the founding committee of Step Up Foundation as well as coaching a group of teens at their first event. In 2014 she raised a guide dog puppy for Guide Dogs Queensland and along with her family occassionaly board puppies for the organisation.
As a mother and wife, Andrea loves to spend time with her family; supporting her young adult children as they achieve their own personal goals and aspirations. She enjoys exploring new places while experiencing different scenery, culture and history. As a coach, Andrea brings a wealth of knowledge and life experience, along with a warm, creative and pragmatic approach with her motto 'Behind Your Business is Your Lifestyle'.
Accreditations:
Andrea has trained as a life and business coach with Results Coaching Systems, has Cert IV in FrontLine Management, accreditation with 'A Claytons Secretary', Reckon', 'Intuit' and 'Xero' Accounting Software and is also professional partner of 'Quicken', 'Reckon', 'Quickbooks', 'Intuit', 'Institute of Certified Bookkeeping' and 'Australian Bookkeepers Association' and is a registered BAS Agent.